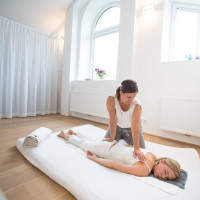 Shiatsu at the Practice
The space I work in is beautiful and relaxed, in the heart of Vienna. Please contact me for appointments.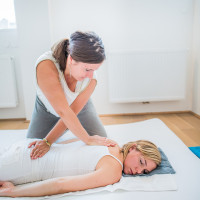 Shiatsu at Home
Time is precious, therefor I am happy to come to your home as well. All you need is a good basis to lie on (Carpet, blankets or a yoga mat), app 2×3 m of space and comfortable clothing. The treatment lasts 1 hour.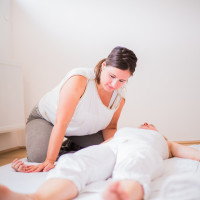 Shiatsu at the office
Looking after your health, even during work hours, increases both the efficiency, as well as the contentment at work. Work- life –balance becomes a part of your working life. Only 20 min of Shiatsu at work can release tensions in your body, enhance your productivity, increase your resilience and put you in a good mood!
I can treat you and your colleagues in a meeting room on a professional Shiatsu mat (Airex mat). There is no better way of investing 20 min of your time. Chill into action.